Ariens Lawn Mowers
&nbsp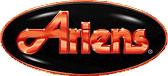 &nbsp &nbsp &nbsp &nbsp Those orange, black handlebar zoomers we all know as Ariens Mowers have been gliding through the best-kept lawns for years and years. It's because of their high-quality, well-engineered engines; transmissions and bodies that beckon return buyers.
&nbsp &nbsp Arien models have always ranked well on both consumer and commercial markets. In a published Popular Mechanics test, the Arien ranked beside Craftsman and received higher marks in producing less noise, but a lesser ranking when compared to Craftsman's comfortable ride. The Arien's riding lawnmower model didn't have the most comfortable seat-you'd think the engineers would have quickly upgraded this before the test! When it comes to riding mowers, you want the most comfortable seat you can get your hands (or toosh) on.
&nbsp &nbsp Just one year ago, Ariens also ranked high on the Consumers Digest "Best Buy" list. Many of their models were found to be easy-to-use, easily maintained and durable with a strongly backed warranty. Both their gas-powered push mowers and riding mowers received top marks. Ariens hydrostatic drive with single-pedal took many testers by surprise on its ease-of-use.
&nbsp &nbsp The newly released Ariens website is as state of the art as their machines. One thing that we really liked about it was it's upfront, honest nature. The first item listed are "safety recalls". This is great as they are attempting to get the word out if there is an issue needing attention. The company claims to put safety number one, and this reflects that mission well.
&nbsp &nbsp A 16-horsepower Briggs and Stratton OHV power the company's newer Zoom models with dual gas tanks and they all seem to have plenty of power and speed. They company has designed a newer, more comfortable seat (see, it's important!) with plenty of accessory options. These riders can also work in the coldest of climates with an attachable snow blade. The warranty is great, set at two-years on normal wear and tear.
Models
---
---